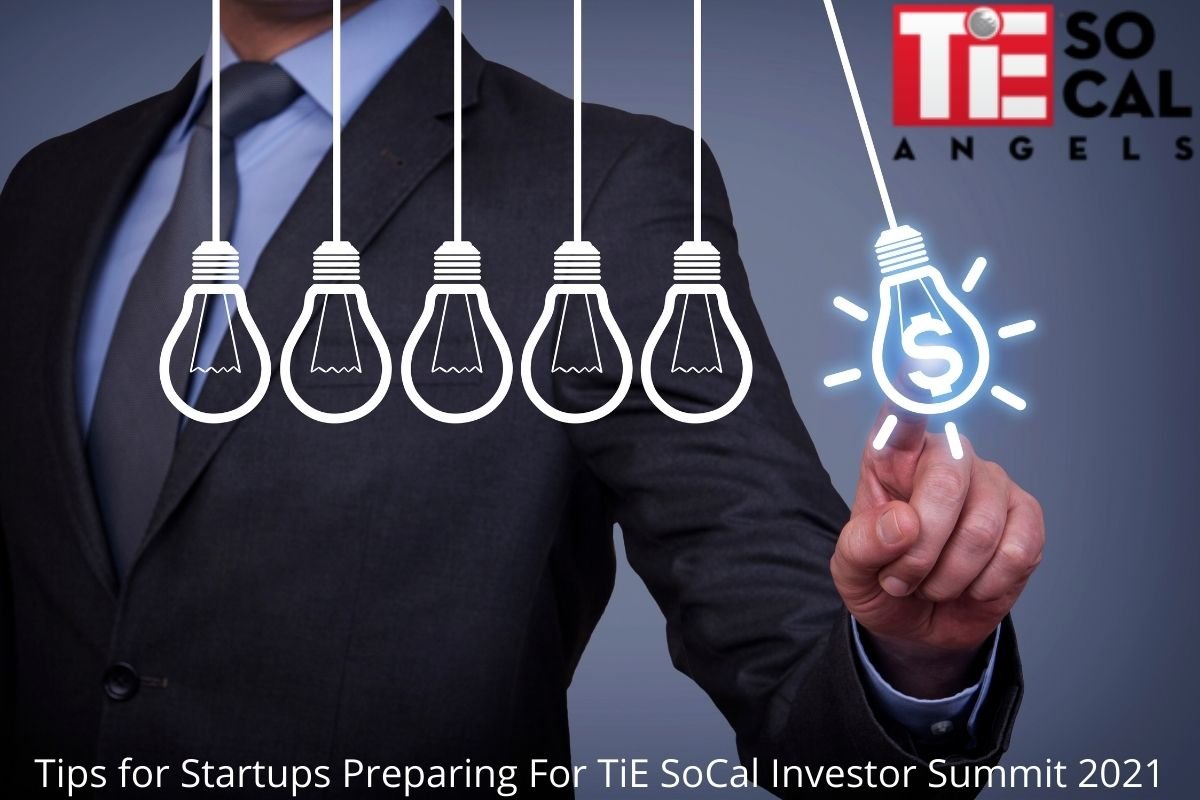 Leave your thoughts
About Event- TiE SoCal Investor Summit 2021
TiE SoCal Investor Summit is one of the biggest conclaves of Angels, venture capitalists, offices and individual investors of South California. This gathering will be comprised of around 200+ investors; it will be a great platform for discussing new trends, building new connections and deal-making.  This is the "must-attend" event not only for investors but also for start-ups looking to create long-lasting business relationships in the Southern California ecosystem.
For Startups:
If you are a startup and looking for funds then this event is for you. In a single night build network, you will need in future to raise your round. With the investor to startup ratio overturning in your favor, you will get ample chances to create your connections and look for the investors that are perfect for your company.
"The value of an idea lies in the using of it."
Some magical tips for Start-ups to prepare for this summit are mentioned below:
Prepare a Pitch Deck
The key aspects of your business and product should be categorically mentioned in your pitch deck. While you talk everyone likes a document to go through. A document well presented shows the efforts and gives a strong impact on listeners that you are well prepared as well as focused for the meeting. The initial three slides must be prepared extraordinarily to grasp the attention of your prospective investors. To make it more captivating you may include some visual graphics and images. Besides that, the presentation also assures if any essential point is missed out in the discussion, it's there on the deck.
Team
Generally, investors don't put money only for your idea but they also believe in investing in people who will execute that idea. One should talk about the team members and their core competencies, how they gather together for a single goal, their past work experiences and achievements, especially respective industry knowledge etc. The bloodline and the bond both are equally essential.
Investors look for a strong and capable team, so tell them for how long have you been working together. A strong history of working together will assist to build the trust of investors on the team.
Competition / Industry Updates
No matter how extraordinary your services are, every business has to face competition. Before you meet with your investors, prepare your business competitor list and showcase how you are unique from them. This will not only show your preparations and level of focus but also help to crack a deal. Also, prepare a roadmap mentioning your aim to manage the competition.
Market Size
Valuations are distended; right now you are burning the company's money in all likelihood. So investors are investing in you controlling a huge market and actually justifying the slight premium in valuation they might be paying right now. Thus, they are required to see a good, big upside of your business model.
Prepare a Financial Model
Ultimately it's about the percentage of return investors get from their investment and when. So, investors will be willing to invest only if you show them how your business model will fetch money for them. You should prepare a quarterly forecast financial model over the next one, three and five years. Also, create a monthly financial plan for the first eighteen months to provide a clear idea of your finance to your investor.
To your potential investors explain clearly your money-making strategies. You must critically scrutinize your financial model and also should have a backup plan. It's not enough to be disruptive; you must show the investors that investing in your business model will help them.
Know Your Investor
It's essential before you pitch your idea to investors you should understand his background. You must know what makes them big including their style, the kind of companies they have invested in, their most successful bet and the biggest failure.
Through this Summit, you will be able to know much more about the investors and build connections with them.
Successfully captivating capital needs to put together a strong, enthralling pitch that is able to persuade investors to support your startup. Above all, the most essential factors are being confident and passionate in your pitch. And if you want a chance in securing funding then do your research well, asking questions and engaging with the investor are the key.
Don't hesitate to book your seat now and grab the investment for your Startup.
Tags: Angel Investing 101, Angel Investment Network, Best Startup Seed Funding services los angeles, Getting Funding For Startup, How To Get Funding For Your Startup, Invest In Startups, Most Active Angel Groups In Southern California, Startup Accelerator, Startup Business Funding, Startup Investment Opportunities, Startup Mentoring, Value Investment Firms In Los Angeles


Categorised in: Startup Pitching

This post was written by skeegten