ABOUT US
Where innovation meets Smart Money
Since 2020, TiE SoCal Angels has specialized in one thing: turning the Startup idea into a scalable business by providing desired funds, mentorship and connections. Done accurately and consistently, supporting the exciting Startups can transform the ecosystem and yield the expected return on Investment to fund members onboard.
At TiE SoCal Angels, we are focused on providing the much-needed support to potential startups. We have strategically invested millions of dollars on evaluated Startups.
Become a part of an exclusive network of angel investors and entrepreneurs. Invest in potential Startups, create successful exits and increase your investment exposure.
TiE SoCal Angels is recognized for its consistency in the Startup investment horizon and being the only group with three different funds in Southern California.Scaleup with TiE SoCal Angels.
If you are a founder looking for funding, please submit your information by using the link below
If you are an angel investor, family office, accelerator, incubator or are simply interested in learning more about TiE SoCal Angels, please submit your email address below to learn about our upcoming events.
Together, we aim to make a difference.
Shankar Ram
Managing Member – TiE SoCal Angels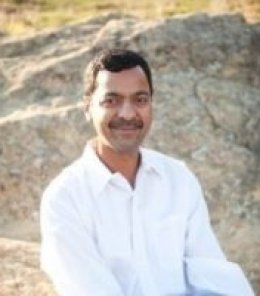 Venkat Tadanki
Managing Partner at Anvaya Ventures, Inc.
Ramesh Patel
President at Sora Power Inc
Dhaval Kapadia
Co-Chair TiE SoCal Angels
Navneet Chugh
Managing Partner, The Chugh Firm
Vijay Kotrappa
Board Member and Investment Committee
TiE SoCal Angel Fund
Anshuman Sinha
Co-Founder, Startup Steroid
Natesh Kodancha
Co-Chair TiE SoCal Angels